An RTX 4060 Ti gaming PC with a 2TB SSD for less than $900? It's begining to feel a lot like Black Friday, just y'know a little early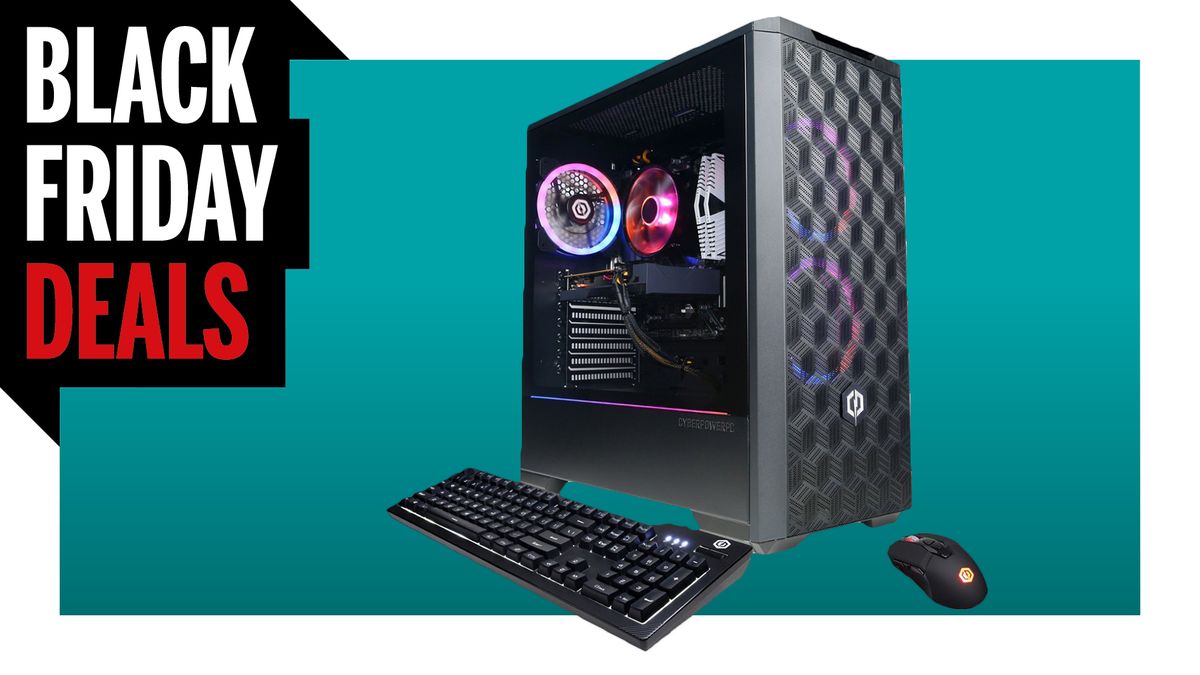 Storage seems to be a low priority when it comes to the gaming PCs that get heavy discounts for Black Friday. You'll go down the specs for an impressive deal and then the SSD size will hit you like a slap in the face. A single 1TB SSD isn't going to cut it when even non-Call of Duty games, like Baldur's Gate 3, will take up over 100GB of space.
Best Buy has a CyberPowerPC rig for $899.99 with enough room to install plenty of games and an RTX 4060 Ti to run them. The RTX 4060 Ti, however, is far from the best graphics card you can buy right now, mainly for how expensive it's been compared to AMD's cheaper alternative, the RX 6700 XT. It hurts less in a prebuilt package like this, but it's possible the price will continue to decline in the near future.
In our RTX 4060 Ti review, we found it can hold around 60 fps at 1080p for games like Red Dead Redemption 2 and Far Cry 6 at high settings, but it starts to dip into the 30s and 40s with ray tracing enabled in Cyberpunk 2077 and Metro Exodus. At 1440p and 4K, the RTX 4060 Ti will struggle without enabling Nvidia's AI-powered upscaling tech DLSS 3 and Frame Generation. With those on, 4K games are surprisingly playable (30 to 40 fps), but it's definitely not ideal.
The Ryzen 7 5700 processor isn't as average, though. It's basically a slightly lower clocked version of the 5700G APU with eight cores. Both chips perform similarly, but it's worth noting that you'll lose out on PCIe 4.0 support if you ever plan to add one of the best SSDs you can get to it.
I wouldn't fret about the DDR4 memory it has (as opposed to DDR5), but 16GB of it is a little low, though not for a sub-$900 machine it has to be said. If you were looking at a more high-spec rig we'd recommend 32GB, especially if you plan to do more than just gaming on your PC. Thankfully, RAM prices aren't absurd anymore and you can always upgrade later on.
The cons aren't big enough to ignore how good of a deal this is for under $1,000. It's seriously tough to find a PC at this price with enough SSD storage to save you from having to manage your library every time you install something new. And even with some value-based caveats, the other components are solid for the price. It comes with a keyboard and mouse too, but I beg you to find replacements for those as soon as possible.