Asus recently hit us with its newest high-end motherboard offering, and it's a doozy. The ROG Strix X670-E is an enthusiast-grade AM5 mobo that'll not only let you overclock your Ryzen 7000 series CPU, but also comes with support for a frankly obnoxious 192GB DDR5 RAM capacity.
Word started to spread a few hours ago of the new motherboard's capacity over on the ROG forums (opens in new tab) (via Videocardz (opens in new tab)), where user [email protected] posted some benchmarks to prove it. As part of the company's Tech Marketing team Raja has had a chance to test out the motherboard's four DIMM slots with some DDR5-2600 RAM, with a combined capacity of 192GB (4x48GB). It looks like Asus has now updated the product page (opens in new tab) to match this capability, and promises up to DDR5-6400+ overclocking potential.
That means we're finally seeing motherbaords that are able to make the most of the recently announced Corsair Vengeance RGB DDR5-7000 RAM kit (opens in new tab) with up to 192GB capacities. 
If you're thinking of an upgrade, Corsair's updated Vengeance DRAM capacities include a 96GB (2x 48GB) kit, and a slightly more feasible 48GB (2x 24GB) kit. That 96GB kit clocks in at 5,600MT/s, with the 48GB kit hitting 5,200MT/s. At the top end you're looking at 5,200MT/s as well.
Moar RAM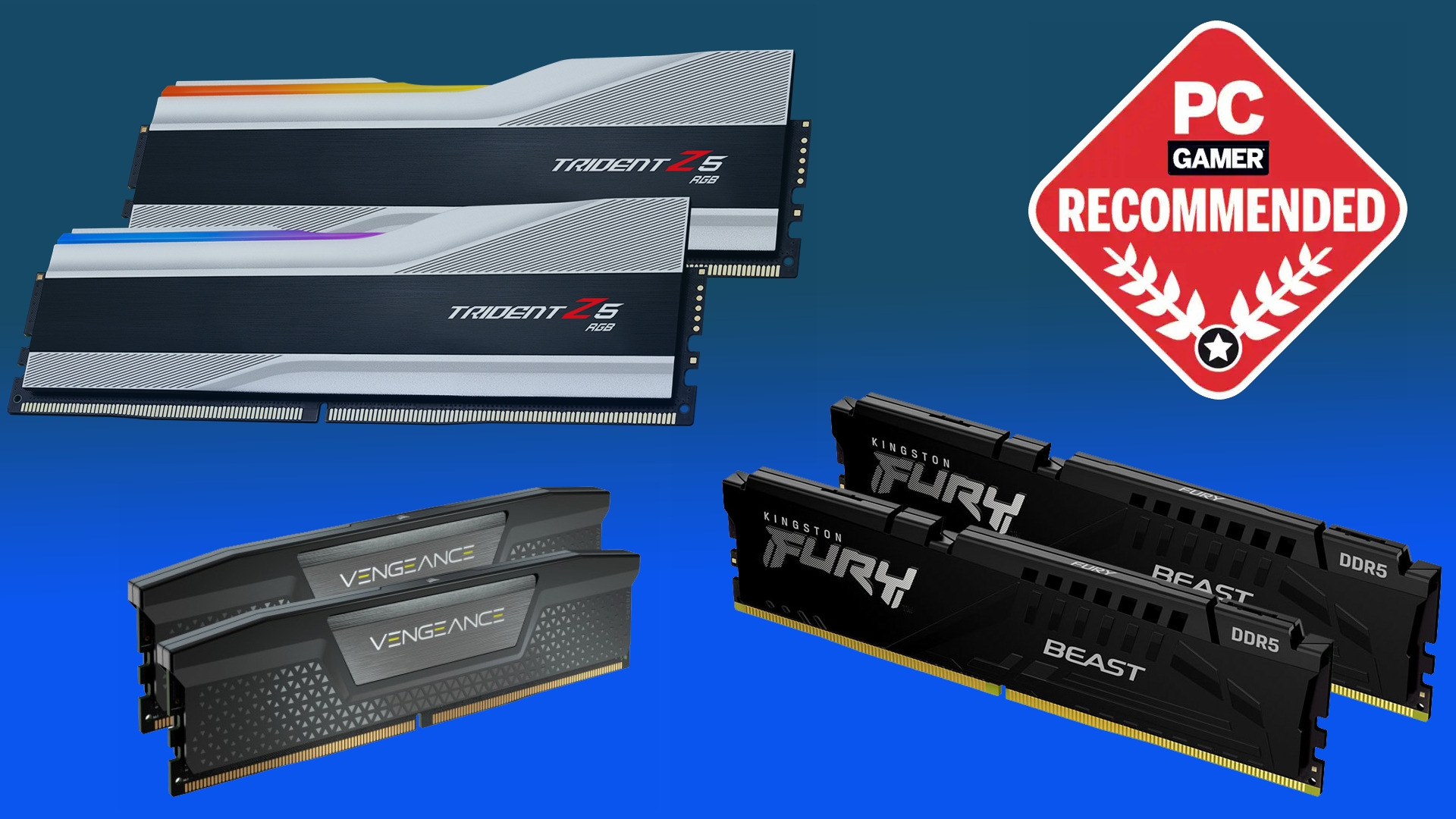 Best DDR5 RAM (opens in new tab): the latest and greatest
Best DDR4 RAM (opens in new tab): affordable and fast
Currently, the new kit's little sister, the Corsair Vengeance 32GB DDR5-4800MHz is sitting in third place on our best DDR5 RAM (opens in new tab) guide as the best DDR5 for a budget system, thanks to its £120 / $109 price tag. This kit overclocks easily to 5,200MHz, but imagine what this new kit could do seated in Asus's latest enthusiast motherboard offering. While the new DRAM kits come at a bit of a premium for one and a half times the clock speeds, there's a little discount on the non-RGB models.
The Corsair Vengeance RGB DDR5-7000 RAM kits start at £290 / $285 for the 48GB (opens in new tab) version, moving all the way up to £755 / $750 for the full 192GB (opens in new tab) (RGB on of course). So you're looking at a total cost of around £1,320 / $1,250 to pair that top-end DRAM kit with the new Asus ROG Strix X670-E motherboard, which comes in at £576 / $500 on the Asus online store (opens in new tab).